Re-Entry Scholarship Application
To be eligible, an applicant must satisfy the following requirements:
Women residing in Humboldt, Del Norte or Trinity County
Return to college after a hiatus of 5 years or more in collegiate education
Currently enrolled at Humboldt State University in upper division or graduate courses
Grade point average (GPA) at HSU at least 3.0
Demonstrate financial need.
Scholarship Range: $1500-$2000
Please confirm that you meet the requirements, and use the link above to find the application and apply by 31 October.
Application Finalists will be notified by email and invited for an interview in November.  Scholarships are awarded in December.
To facilitate the selection process, all forms must be completed.  If an answer for any section has more detail, please use an additional page.  Two recommendation letters must be completed by persons who know you professionally or academically, such as faculty or employers, and not by family members or personal friends.  They may comment on your character, abilities, past achievements, leadership abilities, personal goals and how long they have known you.
Application Deadline: October 31, 2021

If questions, contact AAUW Chair of Reentry Scholarship Committee at marjean116@gmail.com
Email application and references to:  marjean116@gmail.com or
Mail to:
AAUW Humboldt Branch Re-entry Scholarship Committee
1875 Riberio Lane
Arcata, CA 95521
---
Women's Re-Entry Scholarship 2021 Honorees





Women's Re-Entry Scholarship 2020 Honorees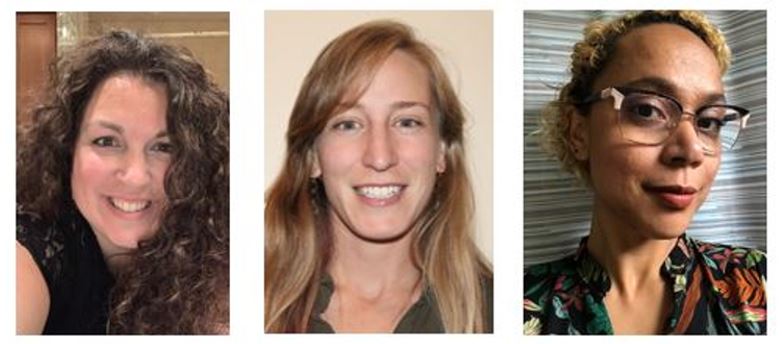 Hannah Bruckner              Janelle Chojnacki.      Yavanna Reynolds
Hannah will receive          Janelle is studying     Yavanna is studying
her Master's of Social       for a Master's in        for her multi-subject
Work in 2021.                    Wildlife Science.         teaching credential.
Women's Re-Entry Scholarship 2019 Honorees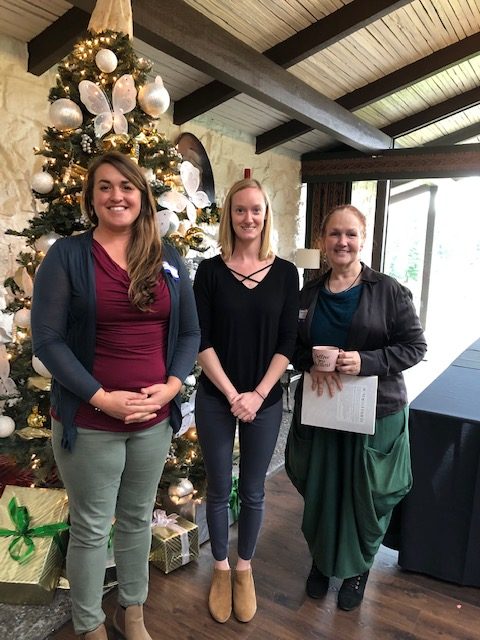 From the left to right are: Allison Lui, Abigail Jones and Beverley Steichen